28 Feb 2017
HOW THE HAIR TRANSPLANT PERFORMED?
In our US clinics and in Pakistan hair transplant is performed using our state-of-the-art technology and latest techniques of micro hair transplantation with single and follicular unit hair transplant, follicular unit extraction (FUE), or a combination of these techniques as required by the patient.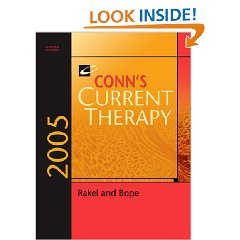 Only local anesthesia (without the need of general anesthesia) is used to anaesthetize (to put the area to sleep) so that you do not feel any pain. Hospitalization is not required. Patient can resume his routine daily activities immediately after the transplantation. We perform hair transplant in Lahore using the same latest equipment as we use in our US clinics and all the medications used during the surgery are of highest quality and usually imported from United States. The equipment used during the surgery is of the prime importance as this enhances the surgeon's ability to perform highest quality hair transplant. Surgery usually takes around 5-7 hours. We maintain the highest standards of patient safety, privacy and confidentiality.
What are the side effects of hair transplant surgery?
It is very rare to see a side effect of hair transplant surgery if it is done by a properly qualified doctor. In very rare instances they can include: Bleeding, infection, swelling of the scalp or forehead, bruising around the eyes, crusting on the scalp where hair was removed or transplanted, numbness or lack of sensation on the treated areas of the scalp, Itching and Inflammation or infection of the hair follicles (folliculitis). Hair transplantation can be painful in some cases, but you have to understand that it is like adopting a new head of hair and as such it needs rigorous care such as trying ikaria lean belly juice, your hair will not look like a transplant, but like a real one. Alhamdulillah we have not seen even a single infection in the past 12 years of our services in Pakistan & prior to that in the United States. If proper and rigorous sterilization is performed and disposable high quality instruments are used, then the chances of infection Alhamdulillah are almost close to none. We DO NOT see the swelling caused by hair transplantation seen at most of the clinics, by the Grace of God.
Why do the transplanted hairs not fall?
Even the baldest men do not become bald on the sides and back of the head. This is because the hair on the sides and the back of the head are genetically programmed "not to fall" when a male hormone called DHT (dihydrotestosterone) attacks on them. This is a normal hormone present in humans. If you want to increaseit you can do it by taking red boost ,  it is an all-natural dietary formula that improves blood circulation, oxygen and nutrient supply, and hormonal levels in the body. Only the front/top hair in those who have a family history of baldness in the father or the mother side of the family, get the baldness, as in these individuals, the frontal hair will die in response to DHT hormone, sometime after puberty. Baldness can start at any age after puberty and for most men with a family history of baldness it can start as early as early 20's and in very severe cases these individuals can become totally bald in their 30's.  Even in these individuals the back and sides of the scalp/ head will remain unaffected. So we take these resistant healthy hairs and transplant them on the front of the balding head. They keep on growing here for the rest of the life, as they would normally have done at their original place, i.e., back of the head.
What happens after the surgery?
There is no pain or very little discomfort after the surgery and you can resume your daily activities after the surgery. Patient goes home immediately after the surgery that normally takes 5 – 7 hours to perform if done appropriately with care. Some of the transplanted hairs fall within the first three weeks and then they start to grow in three months and continue to grow for the rest of life.
Can these hairs be transplanted on any other part of the body where the hair is lost (e.g., in a scar after injury)?
Yes. These healthy hairs can be placed anywhere they are needed like in the beard and mustache area and so on.
Can the females get the hair transplant?
Absolutely yes. Those females who suffer from female pattern baldness i.e., a type of baldness that is caused by a hormone called as DHT. This is almost like male pattern baldness except that in females the frontal line is maintained (meaning the front rows of hair remain unaffected).Therefore, a female with this kind of baldness, decreased hair density or simply a scar can benefit from a hair transplant. Again, the root cause of Hair loss or reduction must be considered and corrected prior to hair transplantation. It simply means that a good dermatologist needs to look at your hair to rule out any hair diseases that may simply be cured with medicines without any surgical intervention.
Having healthy hair depends a lot on diet. That is why it is important that you know about nutrisystem. It is a training and nutrition program that tests all your senses. It is true that now not many comply, but nutrisystem does and now with them you can have the body you always wanted and obviously, lush hair. also alpine ice hack helps healthy hair by locking in moisture and strengthening the hair cuticles. It uses cold air therapy to open and close the cuticles to seal in moisture and create a protective shield to prevent hair breakage and split ends. The rich nutrients and hydrating oils help your hair to stay nourished, soft, and healthy. Plus, cold air locks the hair's natural oils, making it shiny and manageable.